Quel serait le futur de la mort et des funérailles dans nos sociétés occidentales ?
What would be the future of death and funerals in our occidental societies ?​​​​​​​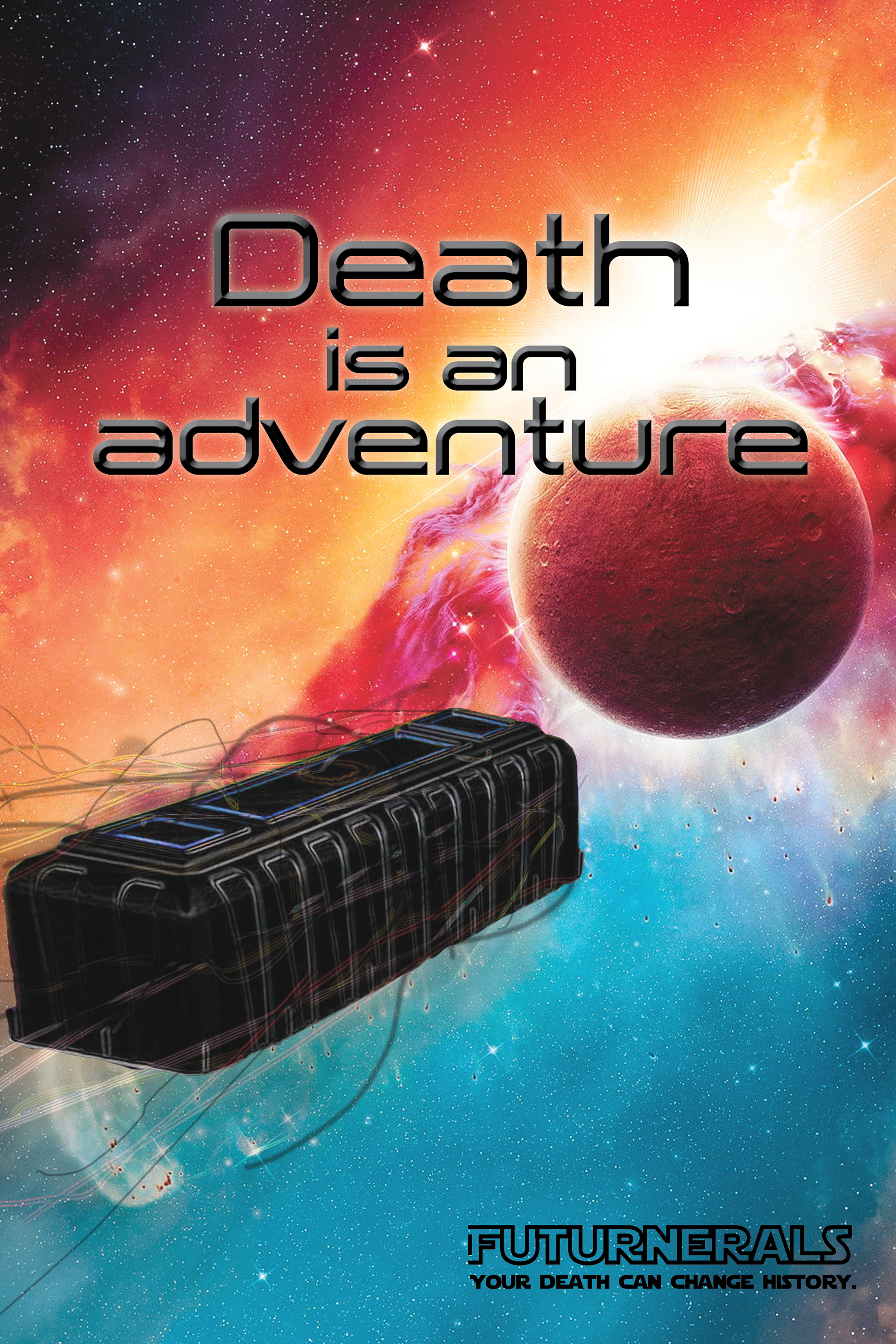 Un long exercice de prospection nous a amener à questionner la symbolique et la place de la mort dans le futur. Alors que les technologies nous proposent de nous transcender, que les cimetières deviennent problématiques, que les religions évoluent et se côtoient, nous avons décidé de travailler sur un processus qui revient à l'essentiel, plus humain, plus universel. Ce projet découle d'une enquête ethnologique et prospective, rassemblée dans ce magazine.
The project "Where the fireflies end" came from a long research process during which we questioned the symbol of death in the future. While new technologies offer life prolongation, cemeteries are having space challenge and religions are evolving, we decided to come back to the essential, a processus more human and universal. We gathered our key findings from desk research, user interviews and forecasting, in this magazine mixing forecasting and anthropology.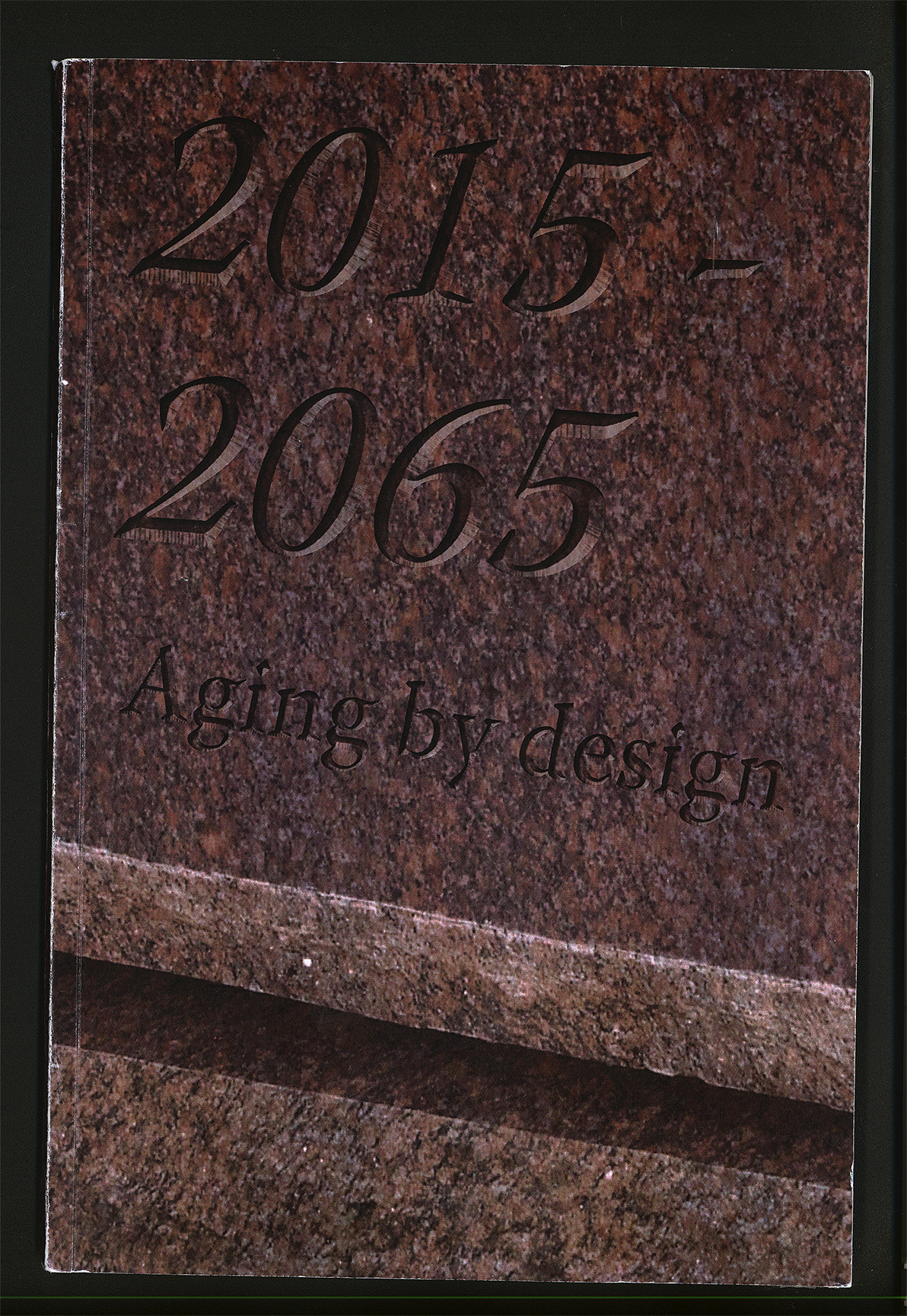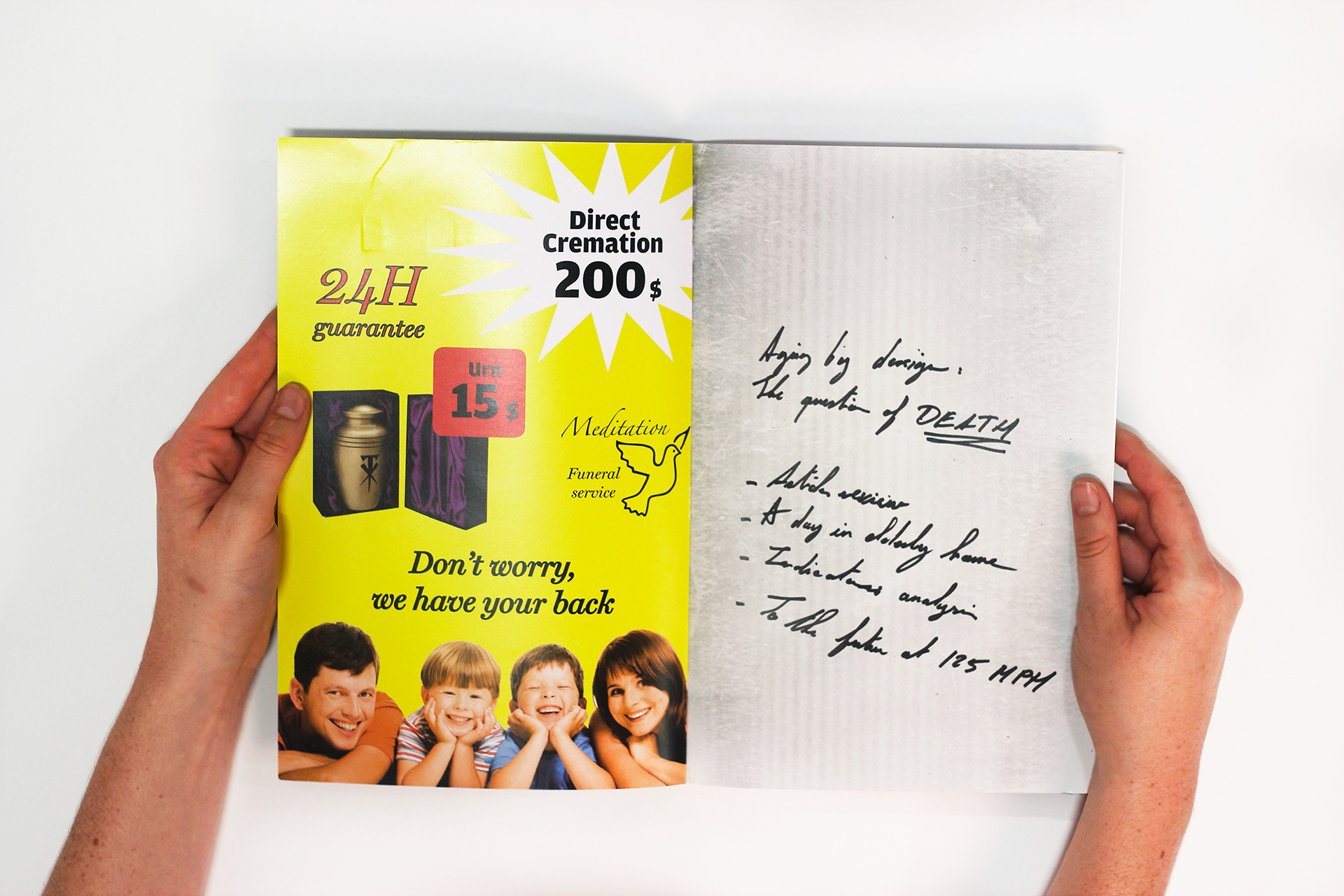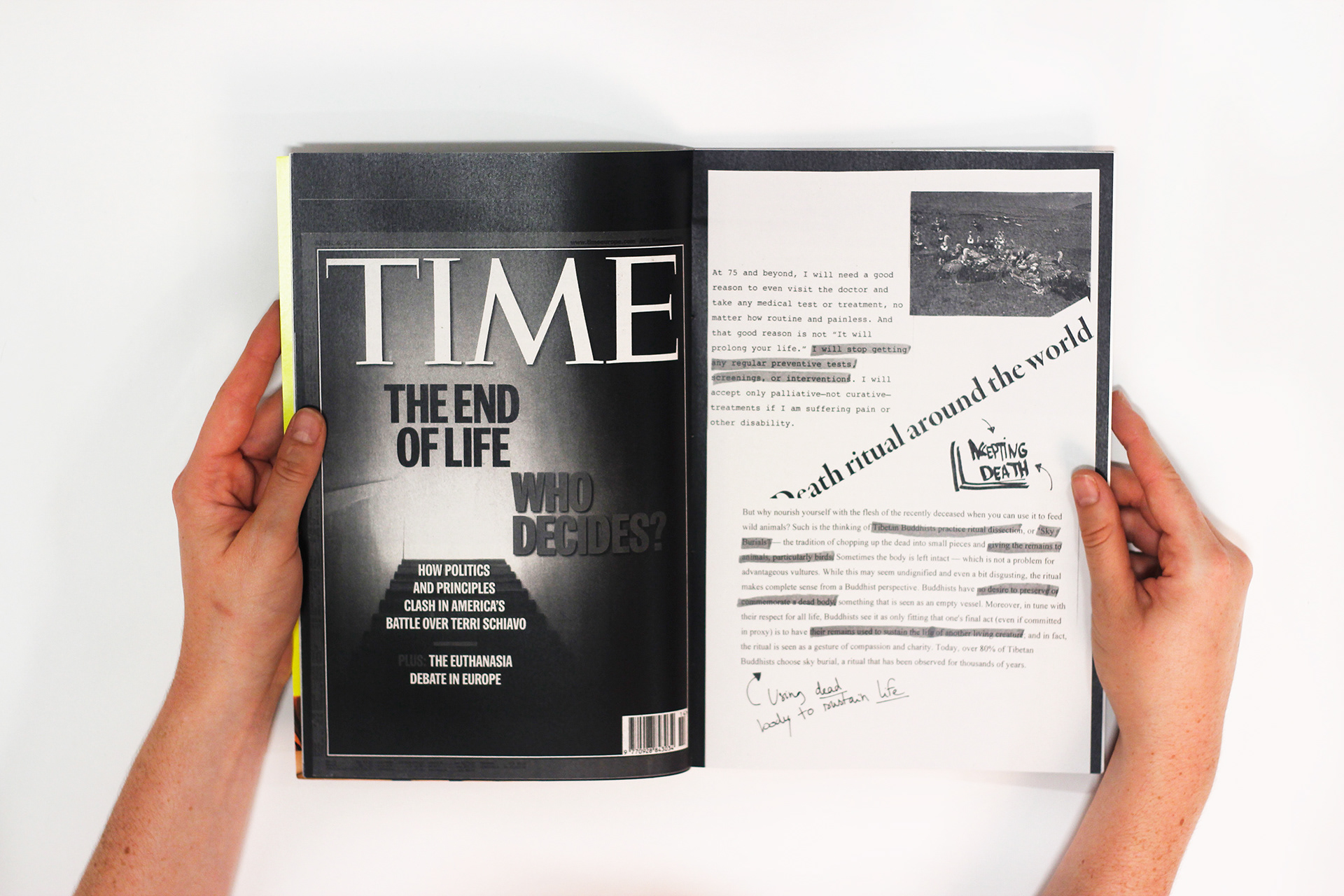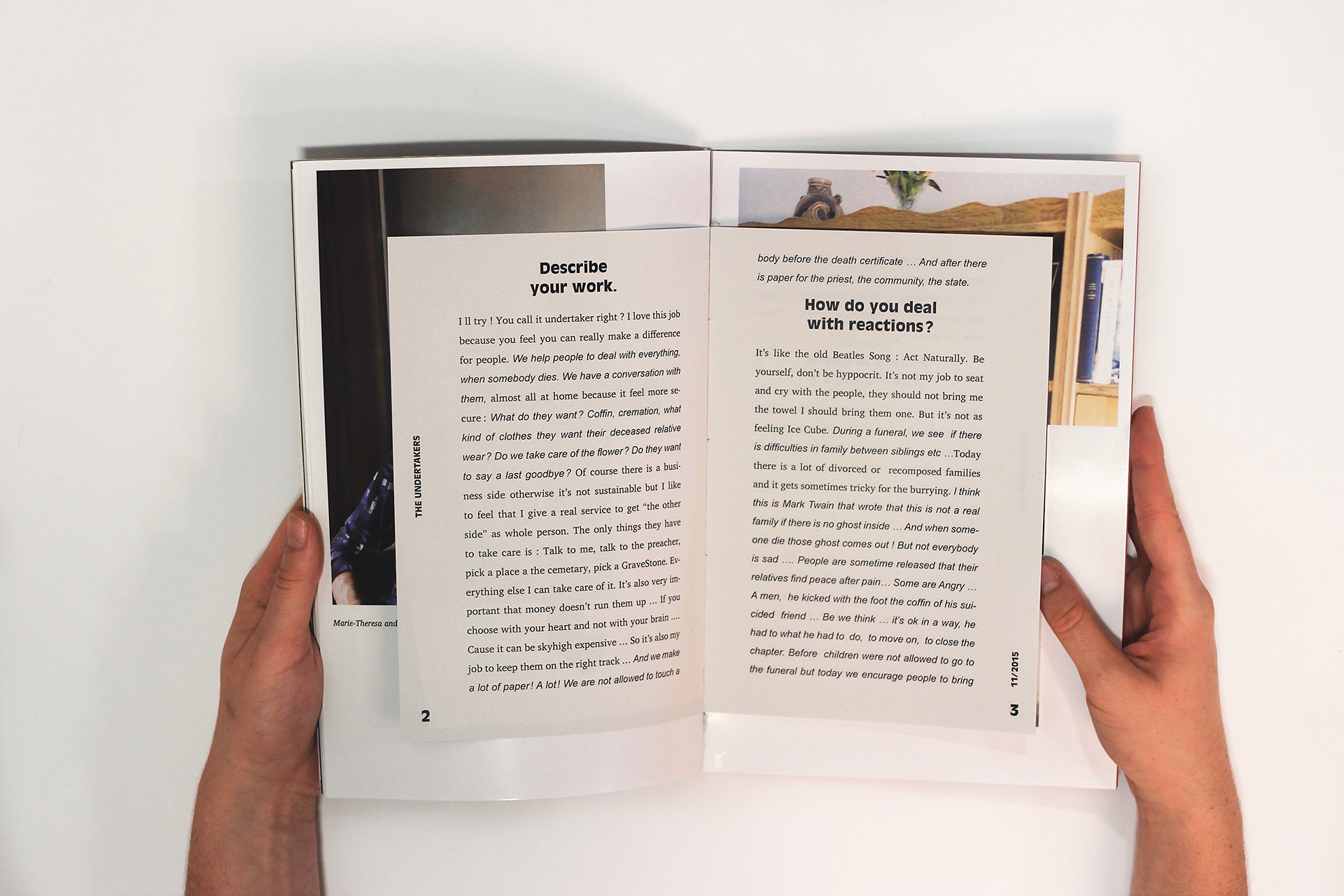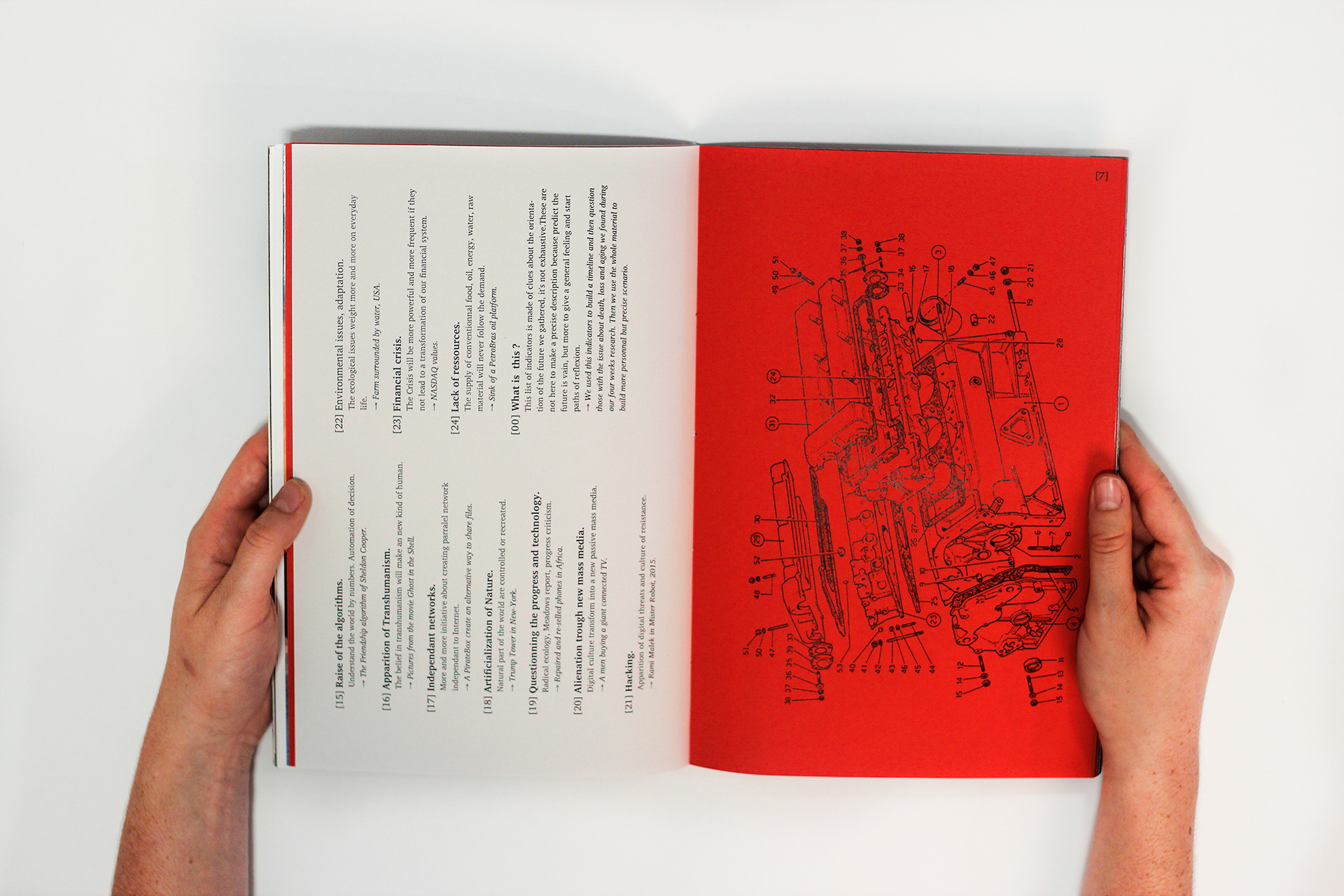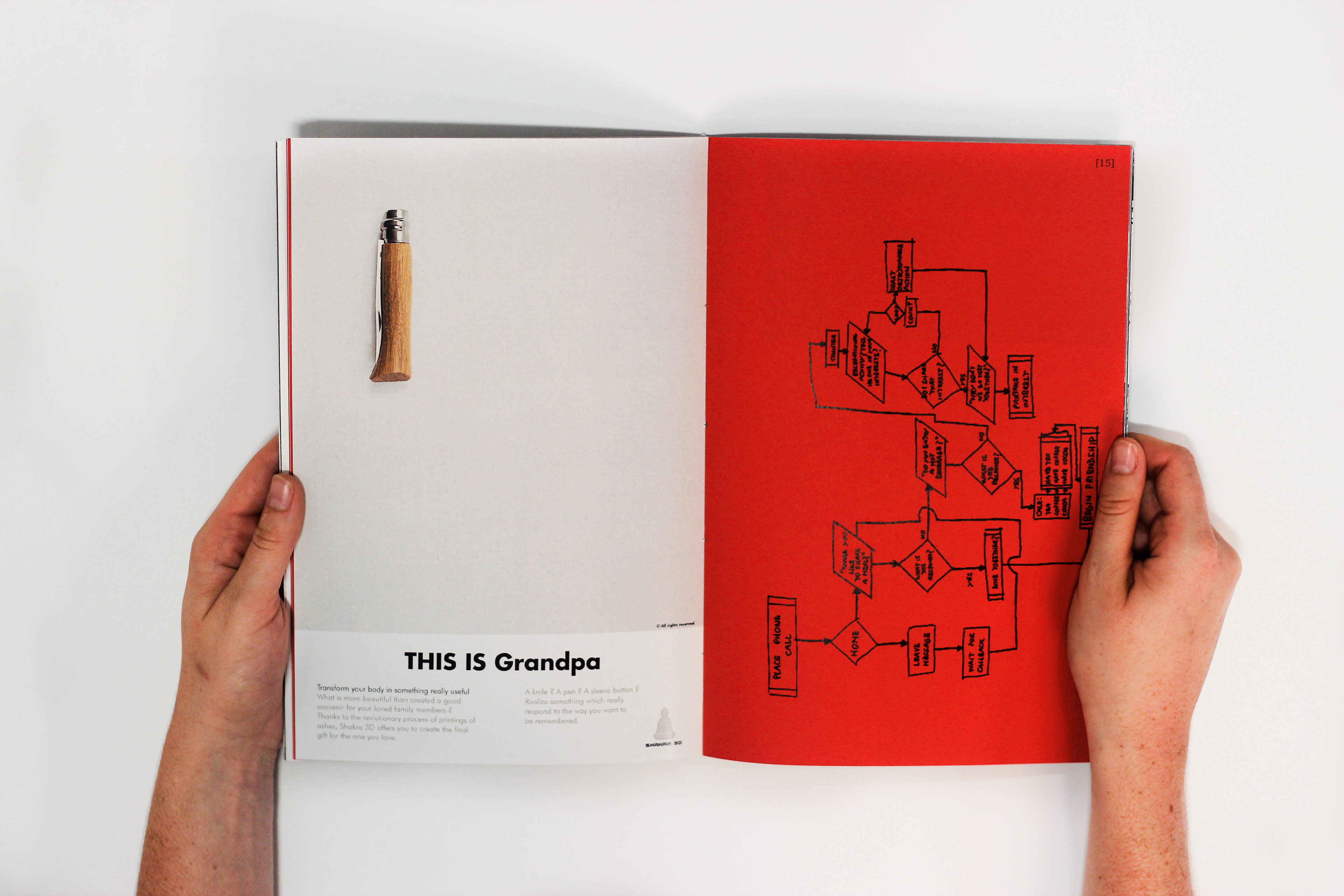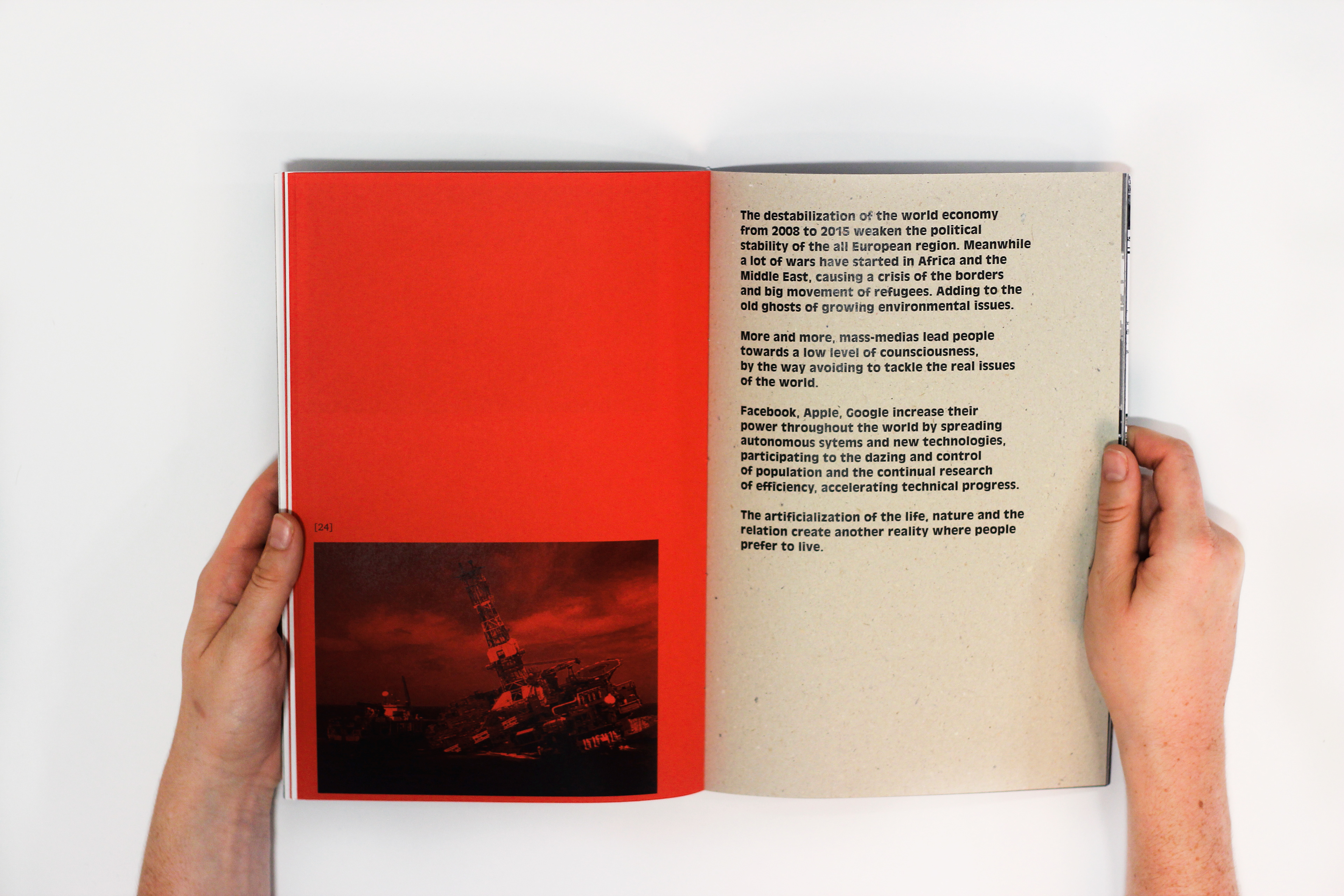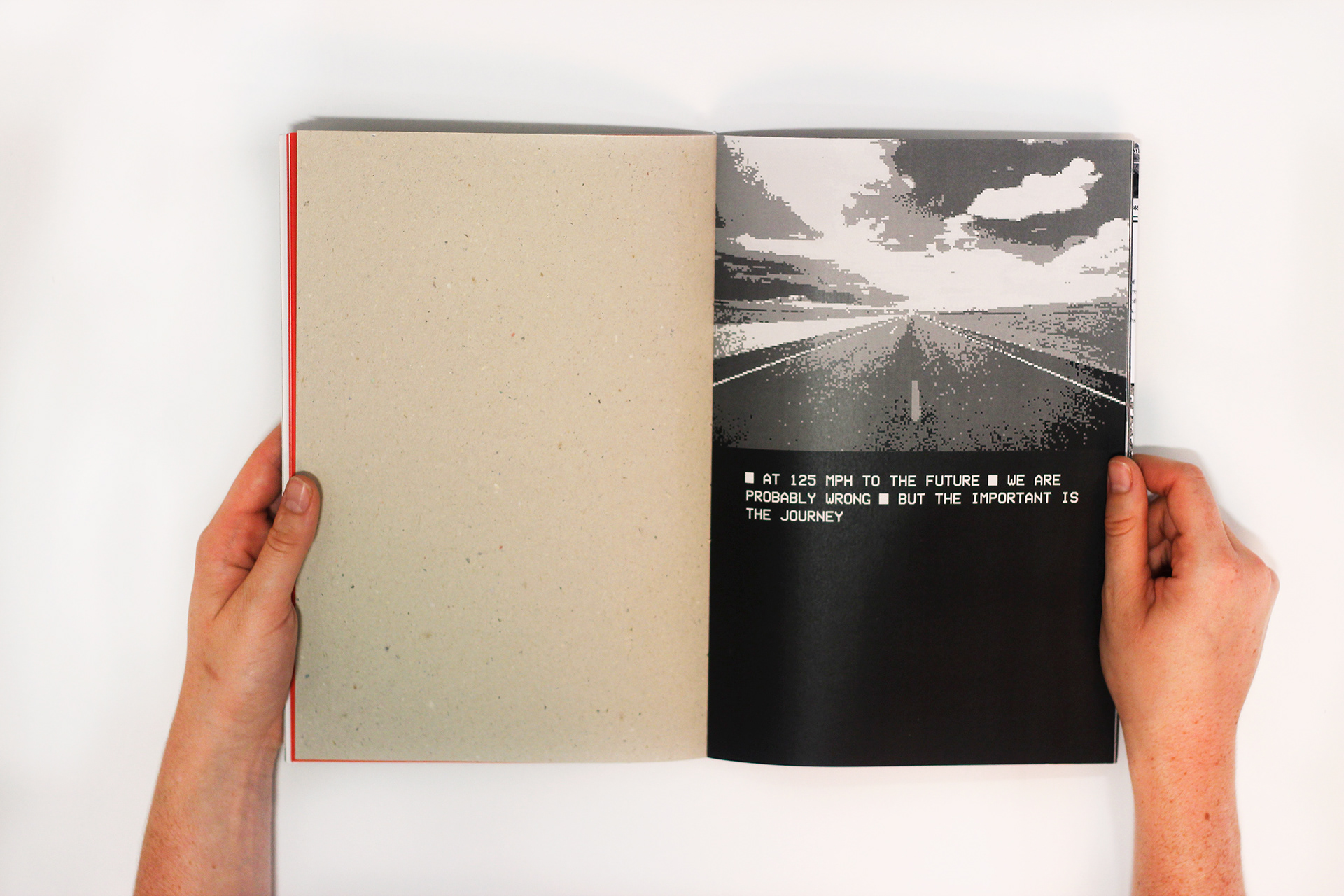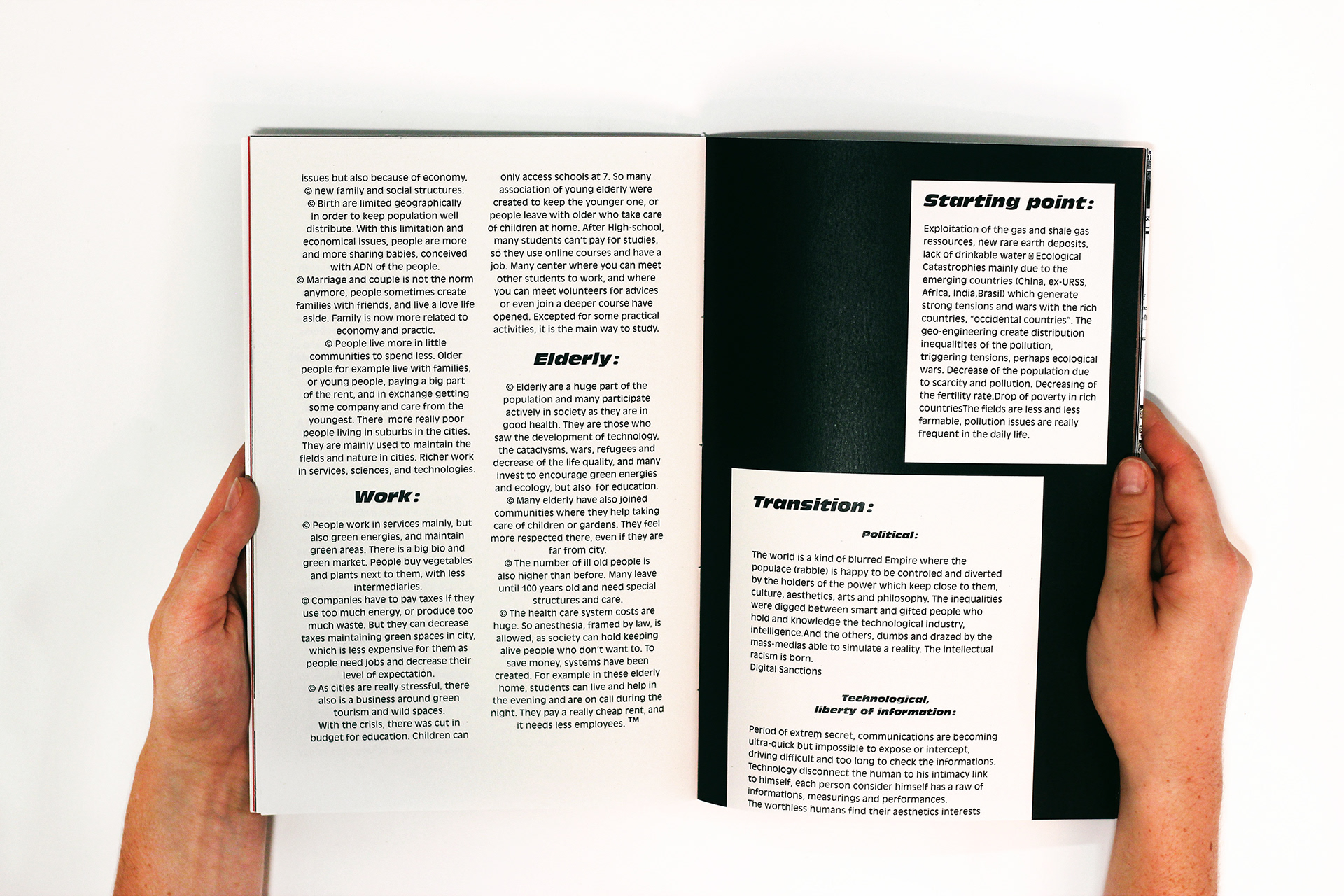 En ce basant sur des recherches prospectives et enquêtes de terrain, nous avons imaginé un scénario d'enterrement alternatif, un processus qui rassemble autour de valeurs telles que le partage et la transmission. Tout au long de la préparation de leur futures funérailles, les usager·ère·s sont encouragé·e·s à passer du temps avec leur entourage, à réfléchir à ce qu'ils·elles veulent laisser derrière eux pour  appréhender plus facilement la mort, sans regret. Une célébration de la vie est organisée afin de formaliser un moment de partage et de discussion, mais aussi de créer ensemble le vase funéraire. A sa mort, la personne disparue est transformée en un liquide accueillant des organismes bioluminescents, puis confiée à son entourage dans le vase créé ensemble. Ces derniers versent le liquide dans un mémorial commun, créant un réservoir bioluminescent où nos disparus maintiennent une lumière douce ensemble. Ce mémorial devient un lieu public, poétique et commun pour tou·te·s, transcendant les cultures, religions ou croyances. 
We imagined our future alternative for funerals: a process gathering people and promoting the values of community, sharing and transmission. All along, people are accompanied in preparing their funerals, encouraged to spend some time with their relatives and think about what they want to transmit, in order to accept death more peacefully, without regrets. A celebration of life is organised to offer a time for sharing what we want to transmit and to build with the beloved ones the earthenware jar of our after-life. At our death, we are transformed into water welcoming bioluminescent organisms. Given in a jar to our relatives, we will join the other dead ones in a luminescent reservoir. All the dead ones are maintaining a light together. This place is a public memorial place, poetic and mysterious where people share the grief besides their identity, religion or beliefs.