A l'ère d'internet et des nouvelles technologies, le journalisme et le monde de l'information connaissent une transformation majeure. La nouvelle génération grandit aujourd'hui dans un flot continu d'informations, partagées en temps réel, n'importe où dans le monde. Chaque jour, nous sommes confronté à un mélange de contenus sérieux, d'articles parodiques, d'intox, d'articles d'investigations, de presse people, d'images sordides et de vidéos de chaton.
En enquêtant auprès d'Européen·ne·s issu·e·s de la Génération Y, nous nous sommes rendu compte que malgré les aprioris, ces derni·er·ère·s avaient conscience de cette situation et se montraient très critique face au journalisme. Dans ce magazine, nous donnons à voir une représentation de leur perception de l'actualité sur les réseaux sociaux. En parodiant l'image d'internet, nous leur donnons aussi la possibilité de s'exprimer au milieu de ce bruit visuel.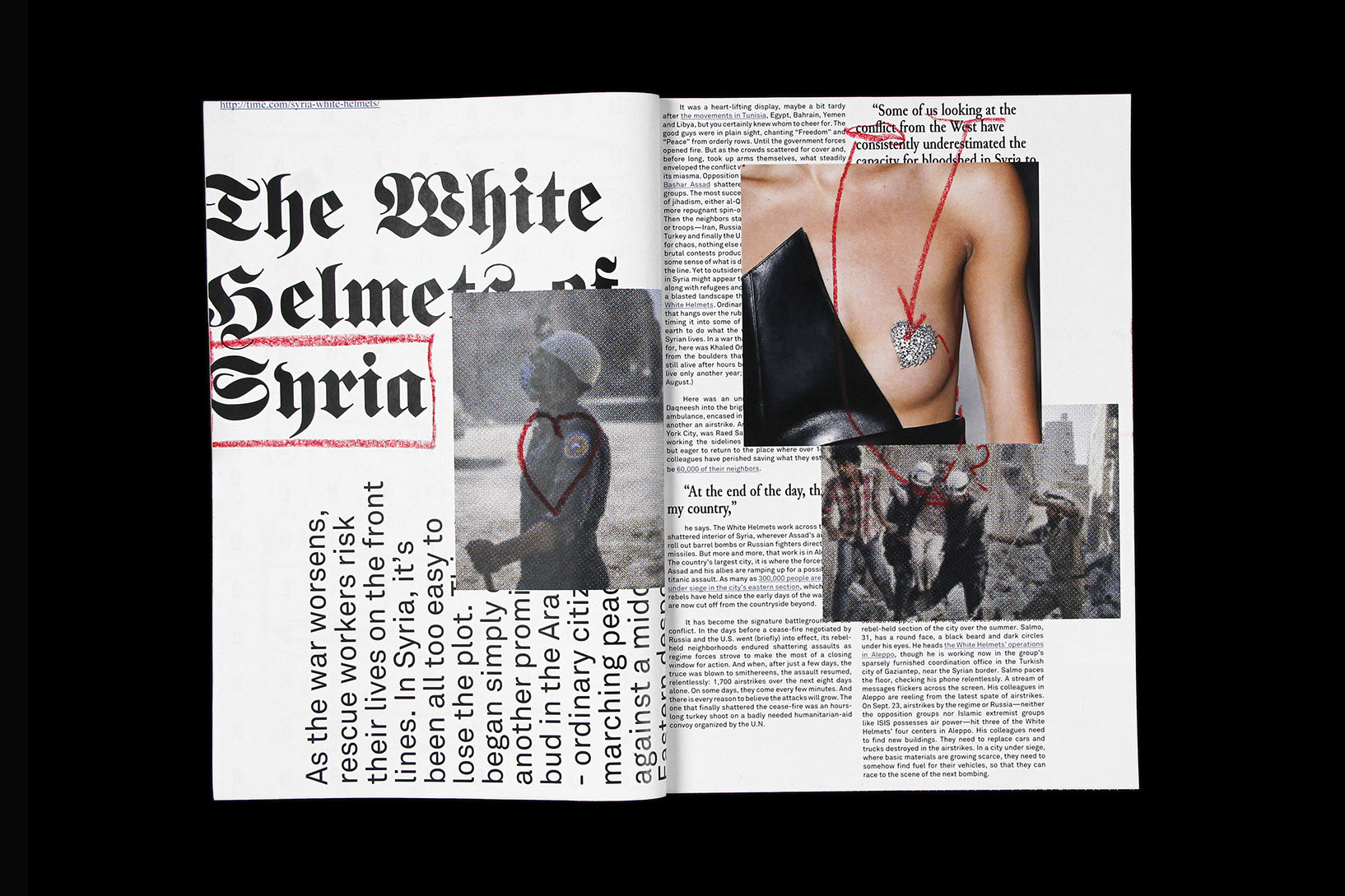 With internet and new technologies, news and journalism are going through a major change. 
As millennials, we are growing up drown in a huge amount of informations, shared in real time from all over the world. Everyday, we are facing a mix of serious and funny contents, hoax, in-depth articles, little events, gossips, scandals and pictures of dramatic situations. 
Interviewing different millennials, we realised that, in spite of the common thinking, they were very aware of this situation and critical about news. In this magazine, we tried to represent their perceptions of news on internet and social medias. Like on internet, we gave them space to express themselves in this visual noise.