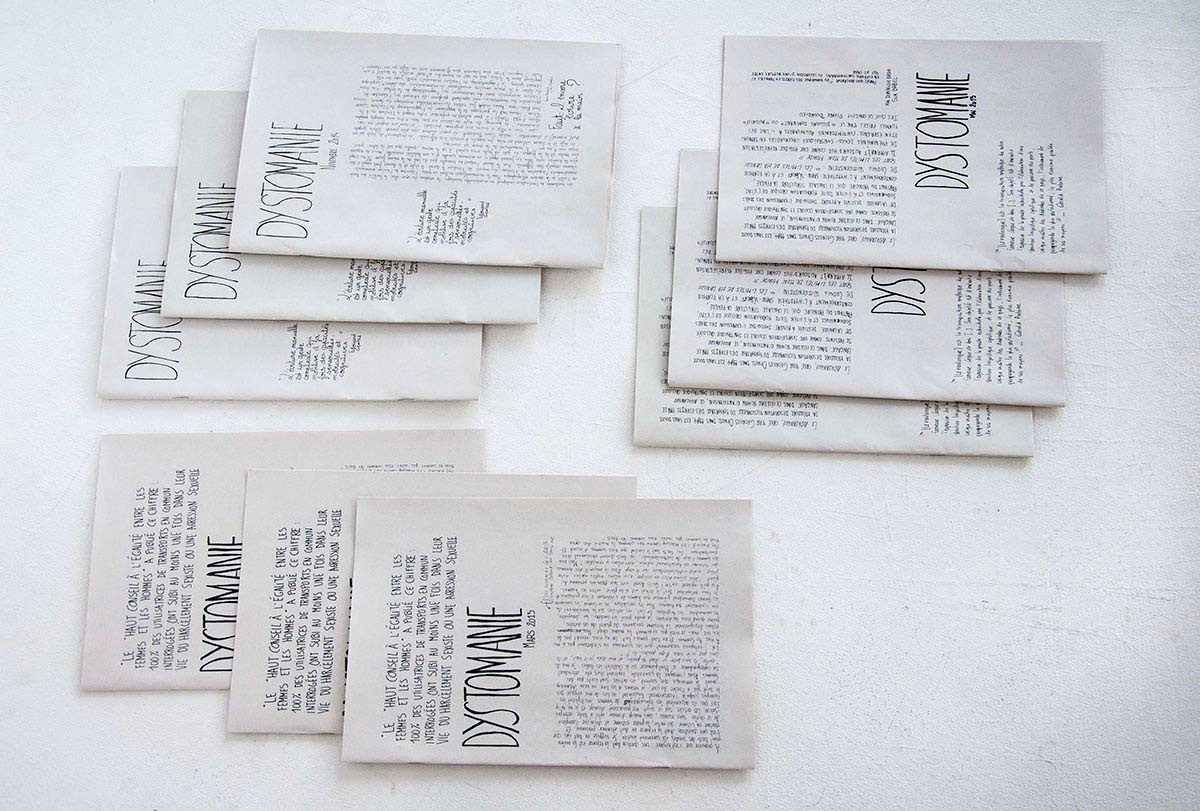 Entièrement écrit à la main, Dystomanie revisite le journal et sa subjectivité. L'écriture devient plus personnelle, plus directe offrant un support d'information plus vivant, plus sensible. Du point de vue de graphiste, ce projet propose une nouvelle approche laissant place à l'erreur, à l'aléatoire. Pour le·la lect·eur·rice, cela demande plus de concentration et de volonté. 
Dans un monde envahi par l'information, ce journal confère au contenu plus d'authenticité, et de préciosité, mais instaure aussi un dialogue plus intime entre lect·eur·rice et l'écrivain·e.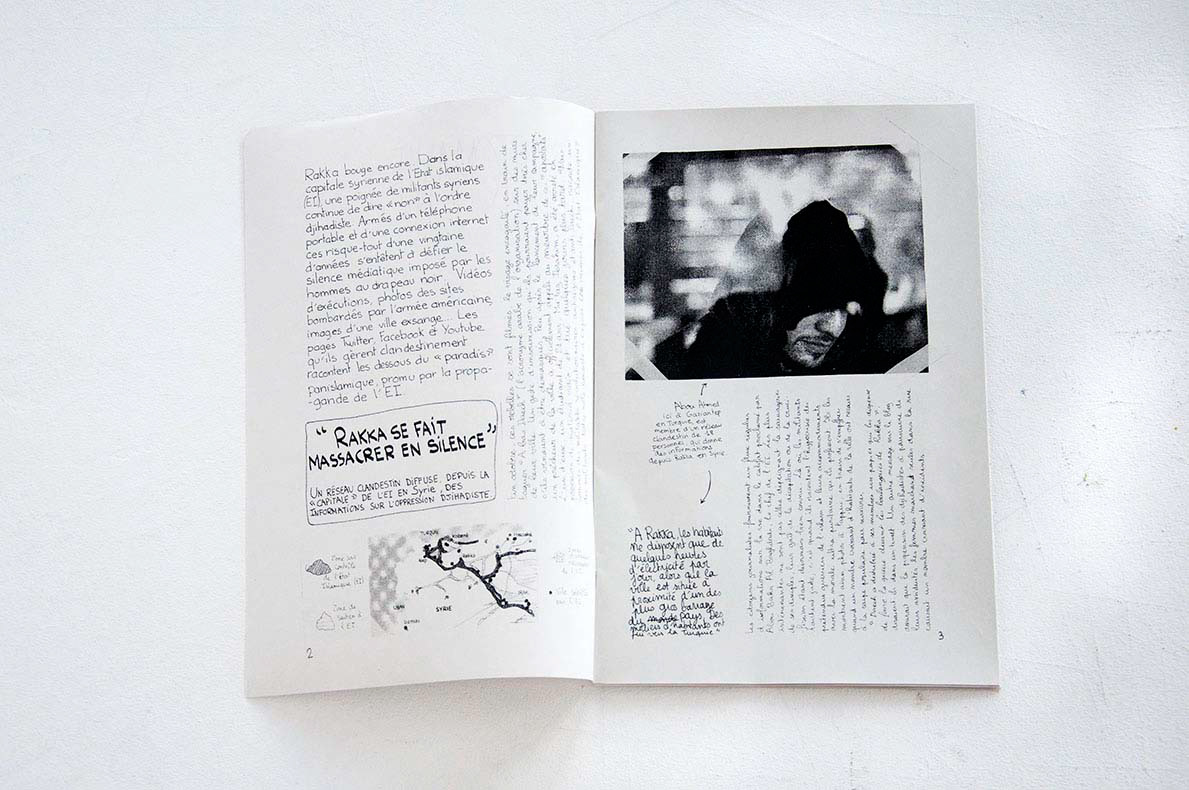 Entirely hand-written, Dystomanie –in french, the writer cramp- revisits the newspaper and its subjectivity. The writing becomes more personal and direct, offering a lively and sensitive mean of information. This project proposes a new graphic process which makes room for mistakes and uncertainties. 
In a world invaded by information, this newspaper give authenticity and preciousness to the content, establishing a more intimate dialogue between writer and reader. It also suggests another reading experience, more difficult but more human.