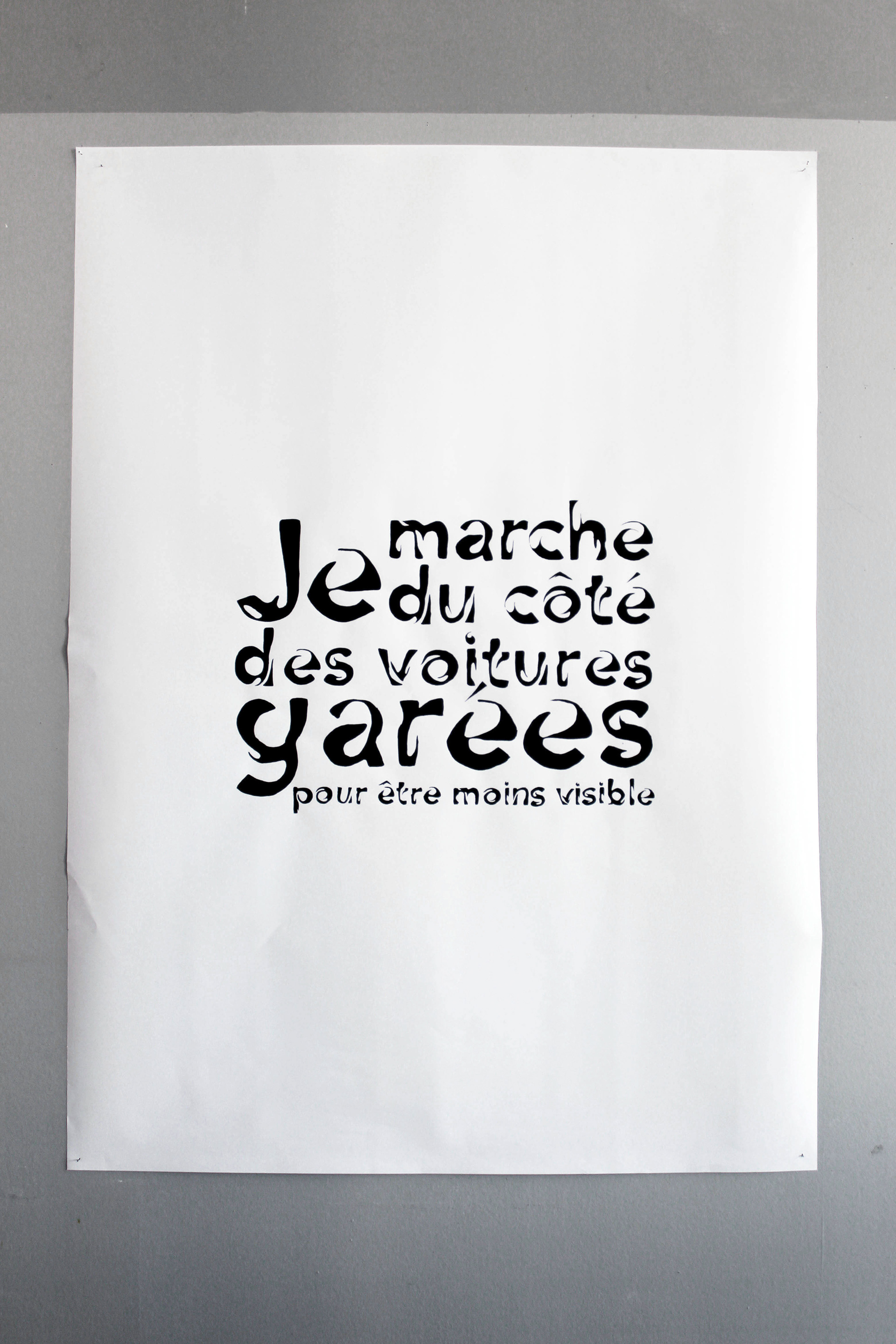 Aujourd'hui, une majorité de femmes sont régulièrement sifflées, insultées, suivies par des hommes dans la rue. Ces remarques sur leur sexe, leur corps, la façon dont elles sont vêtues, sexualisent leur corps, accentuant leurs peurs, leurs craintes.
Ce projet met en lumière les stratégies mises en place par certaines femmes pour éviter ce genre de comportements. Sur de grandes affiches de rue, des citations de femmes sont travaillées en noir et blanc dans des typographies décoratives rendant unique et soigné ce que la société considère comme banal. 
Peu lisibles, ces affiches sortent des codes de revendication, et appellent à la contemplation au lieu d'imposer leur message. Cela demande au spectateur la volonté de se plonger dans l'affiche. Entièrement réalisées à la main, le message devient plus personnel. Ainsi, une présence se dessine derrière l'affiche. 
Les femmes interrogées peuvent aussi prendre part à la réalisation de ces affiches pour reprendre leur place dans la rue, s'y exprimer en grand.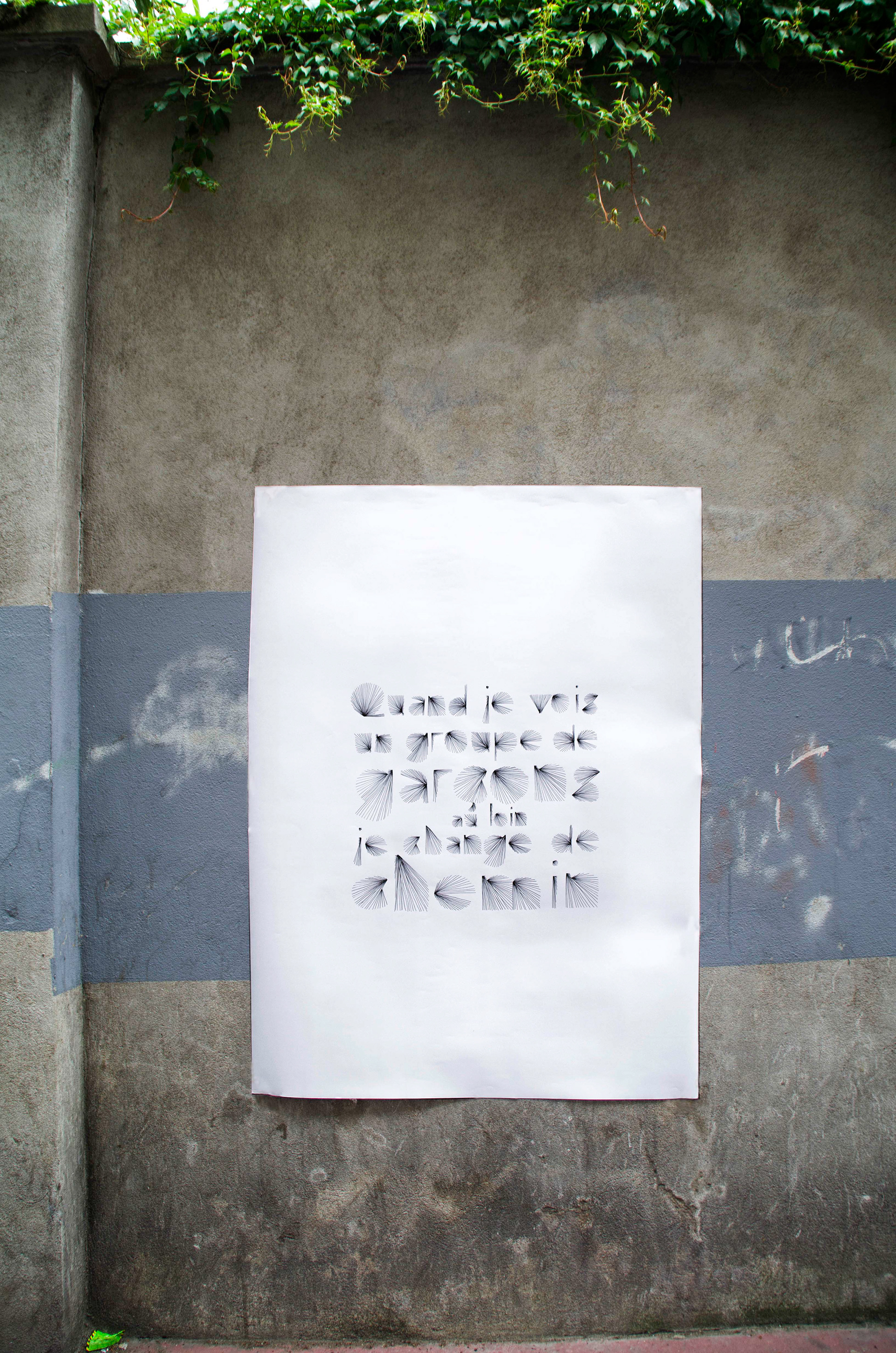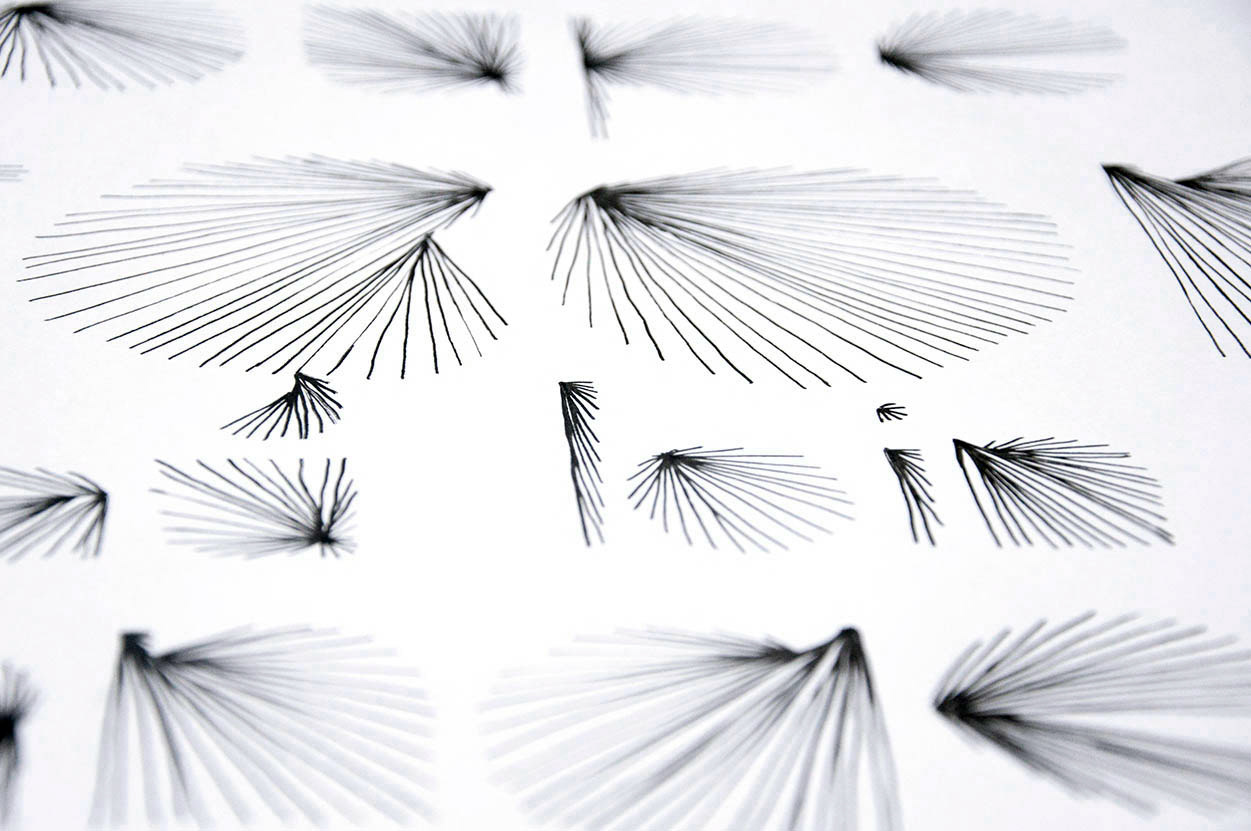 Today, most of women are whistled, insulted or followed by men in the street. These comments on their bodies, their gender, the way they are dressed, sexualise them and emphasise their fears. I want to make people aware of this phenomenon and how it limits women freedom.
For that purpose, I asked many women about the strategies they use to avoid these behaviours. Then, I laid out their words in big street posters. I used black and white decorative types which make unique and meticulous something considered as normal in our society. These types are kind of unexpected for this subject. At first difficult to read, and outside the revendication code, they invite to contemplate. 
As they are entirely handmade, the message become more personnel. The women I asked are invited to take part at the execution of the posters, so they can stand again in the street, and express themselves.