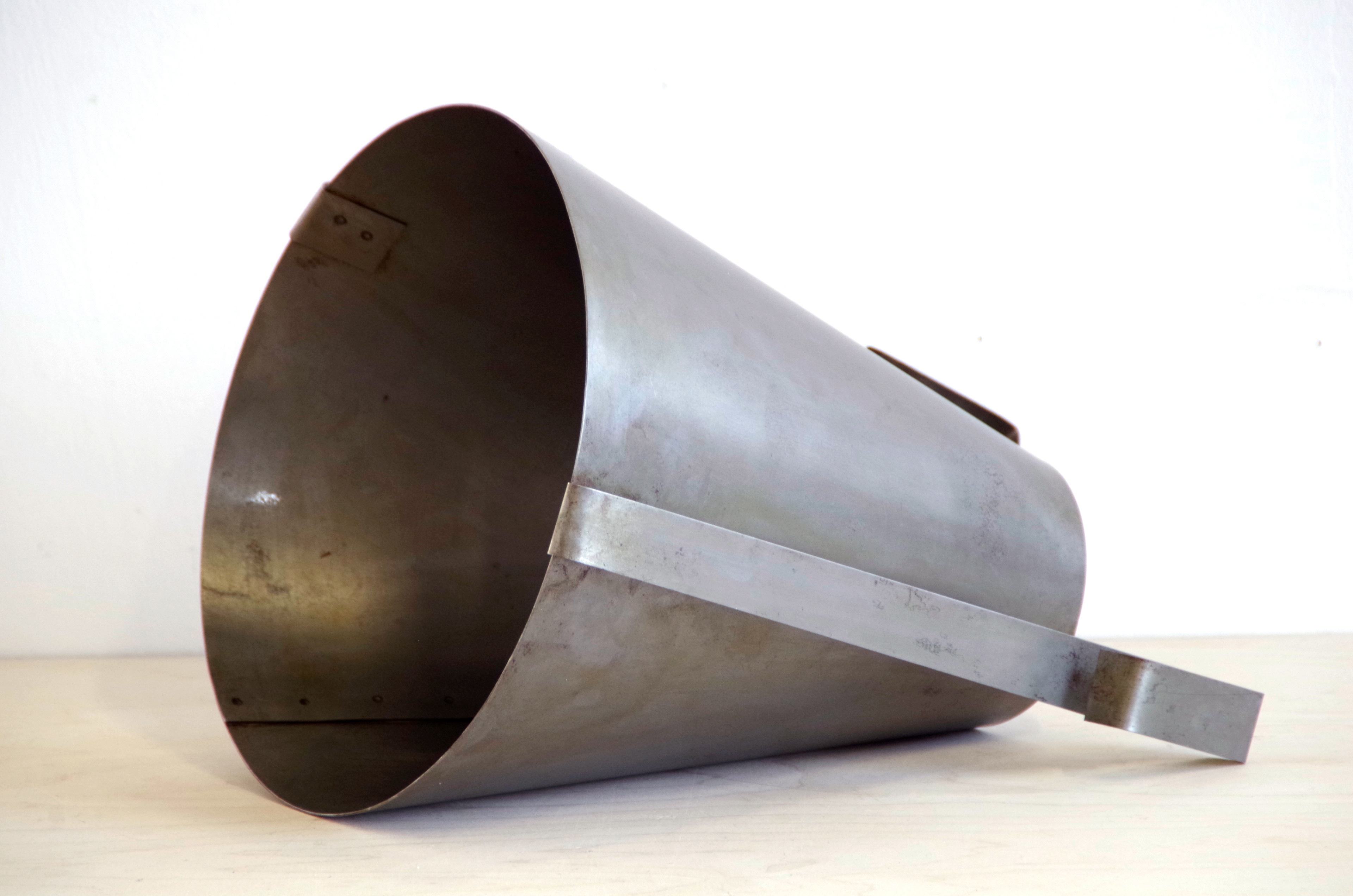 Voulant redresser l'Angleterre, Margaret applique une politique libérale. Malgré les émeutes et les violences, elle demeure inflexible, laissant derrière elle un pays aux inégalités de richesses creusées.
Ce porte-voix joue avec l'idée d'œillères. Pour le porter, il faut se cacher les yeux avec les mains, comme une volonté de s'isoler. Lorsqu'elle l'utilise, la "Dame de fer" parle au peuple donne ses ordres mais n'écoute pas les retours, les critiques, les conseils. Il n'y a pas d'échange. Les oeillères obligent aussi à regarder en avant, comme elle l'a toujours fait. Cela évoque la façon qu'elle avait d'avancer sans se retourner. L'objet symbolise ainsi sa rigidité qui a marqué l'Angleterre.
First woman to lead an occidental democracy, Margaret Tatcher still makes people talk. She wanted to straighten out England, and applied a liberal policy. In spite of riots, she stayed inflexible, leaving the country with accentuated inequality of wealth.
This megaphone works like blinkers. She would have to hide her eyes with her hands in order to carry it, as she would want to isolate herself. When she is using it, the "Iron Lady" talk to people but doesn't listen to advices or criticisms. There isn't any exchange. Moreover, the blinkers force her to look ahead, like she always did.The object symbolises her rigidity and authority which marked England.